THE BEST FUEL ON THE MARKET
Pure fighting spirit has brought us here. Because if there is one thing history has taught us, it is that no barrier is too great to overcome. With a passion for food and fitness, we want to give you the same fuel and energy to take on the challenges in your everyday life.
NEW DESIGN!
This autumn, our brand-new design has reached the store shelves. It's a colourful one – one that catches your eye and that clearly communicates flavour, all to make it as convenient as possible for the consumer. Naturally, we still offer the same great flavours, only in new, cool packaging.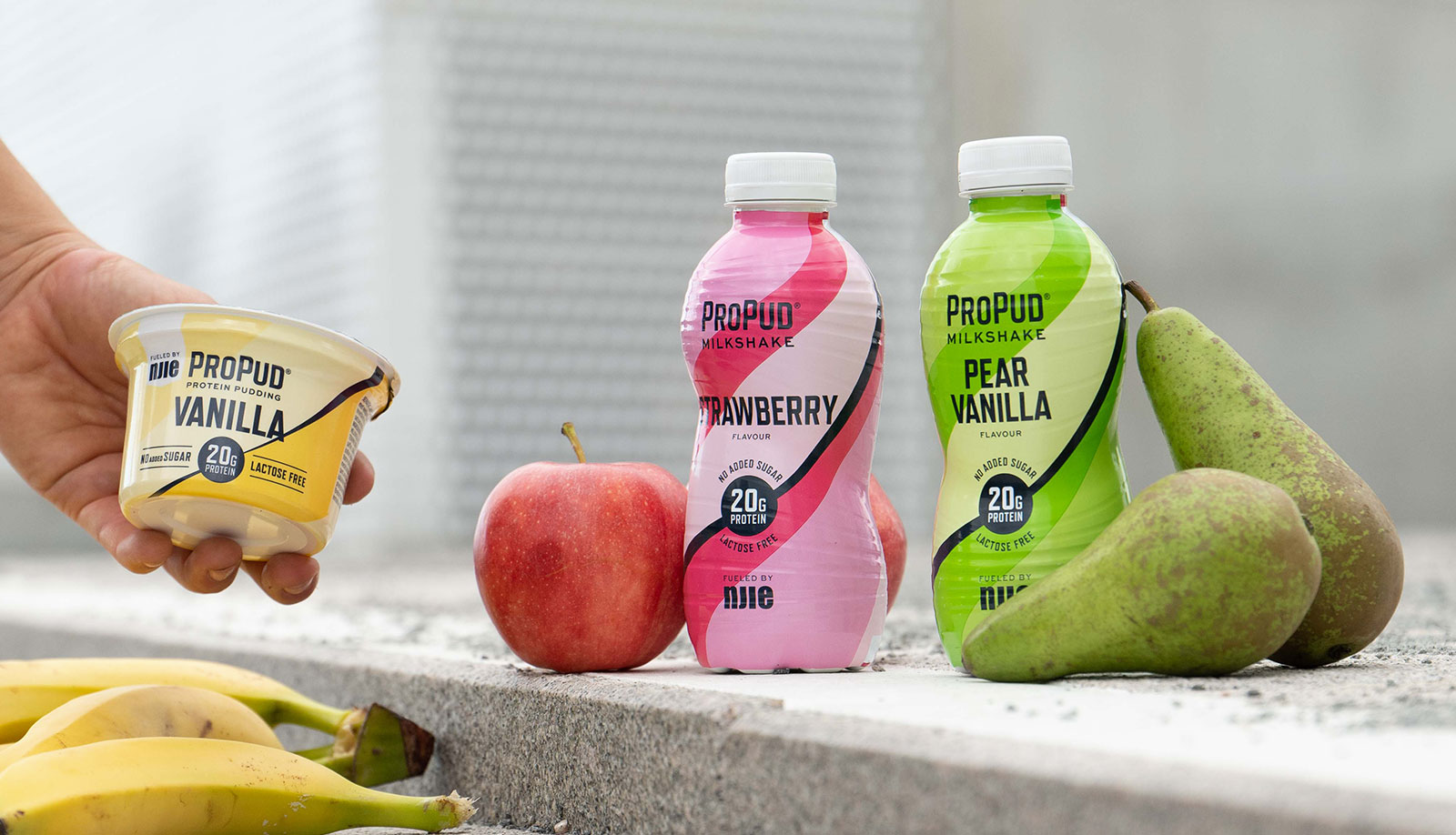 ABOUT NJIE
NJIE was founded in 2008 by CEO Assan Njie, former top-10 MMA fighter in Europe. The first product to hit the market was the Aloe Vera Drink, but the real success came with the ProPud Protein Pudding and Protein Milkshake. Today, NJIE offers innovative concepts with focus on health, such as protein enriched snacks and functional drinks.
In addition to its own organisation of 60 some people in Sweden and Finland, we are also present through distributors in Norway, Denmark, Estonia, and Iceland. Our goal is to establish ourselves in several markets in Europe over the next few years. You can find NJIE's products in your nearest grocery store, health food shop, workout facility, and selected web shops.