SUSTAINABILITY
At NJIE, our values guide our culture, which means that we constantly challenge ourselves to seek new knowledge and run our company as a responsible and ambitious organisation that actively promotes sustainable development.
As a company, we are part of the entire value chain in climate, economy, and social sustainability, and we must therefore take our responsibility and do what we can to influence and guide development in these areas in the right direction.
The UN sustainable development goals
Our sustainability strategy is based on the 17 UN Sustainable Development Goals (SDGs)
Our sustainability efforts have included identifying which aspects we can influence that are related to our line of business. Our work is based on the UN SDGs, with main focus on the following 3 areas:
Goal 3: Good health and well-being
Goal 12: Responsible consumption and production
Goal 13: Climate action
Our goal is to make a difference both externally (what can we do globally as well as for our customers and stakeholders) and internally.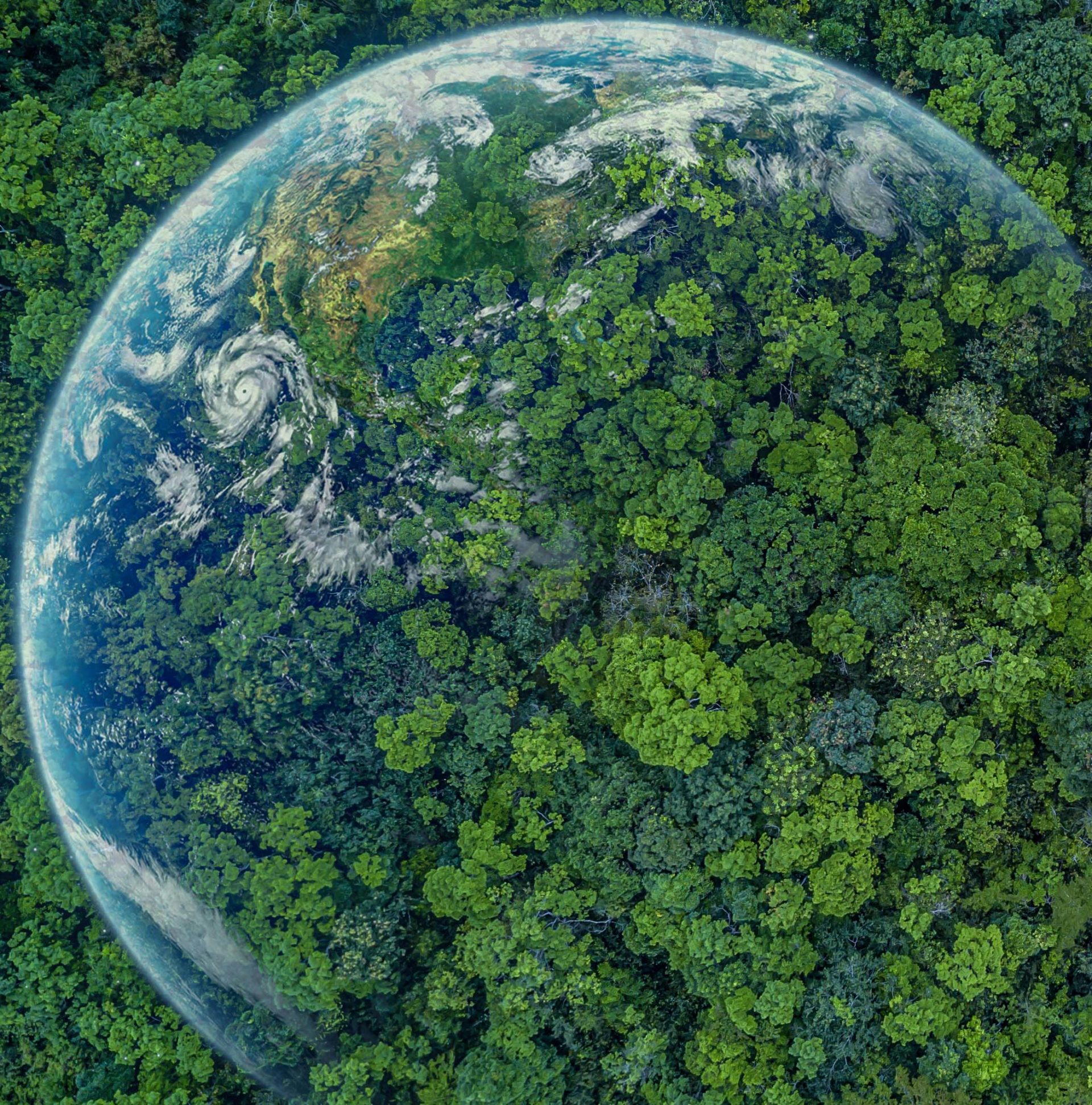 Good health and well-being
Goal 3
Externally
We will work to ensure that everyone moves toward a healthier lifestyle by offering functional foods, inspiring recipes, and articles that facilitate such a move.
Internally
Our goal is to create a work environment with motivated and satisfied employees who, in their everyday life, will have the opportunity to combine their work with health and fitness promoting activities: 
At NJIE, all employees have individual health goals. These goals should feel motivating and inspire a healthy lifestyle.

 

Every Tuesday at 2:00 p.m., the training clothes are put on and we do a great training session together.

 

We have chosen to furnish some of our meeting rooms with treadmills and spinning bikes to effectively combine important meetings with vital movement. And when the weather permits, we encourage lovely Walk-and-talks outdoors.

 

To fill up with knowledge and motivation, we continuously invite guest lecturers in health, nutrition and exercise.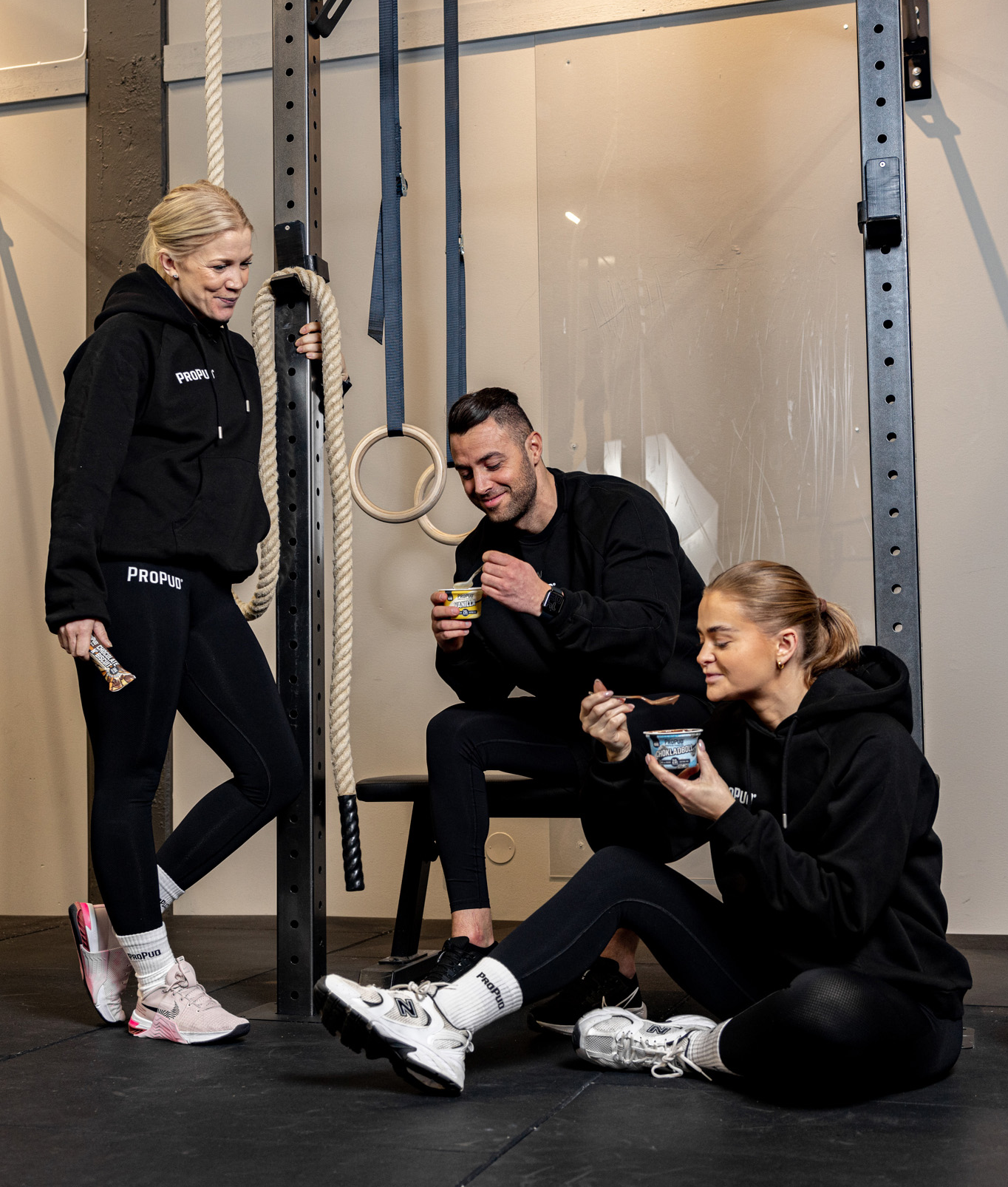 Responsible consumption and production
Goal 12
Internally
We

compost

,

separate

at source, and

deposit

all material

in

both

kitchens

and

other

areas.

 
Externally
Since

2022,

our

ProPud

milkshakes 330ml

range

consists

of

50%

recycled

PET

material

, a

nd

the

bottle's

removable

sleeve

enables

material recycling

.

We

have

also

reduced

the

weight

of

the

bottle

.

 
Plastic lids, and plastic spoons were removed from all ProPud 200g puddings at the beginning of 2021.

 

Since 2020, we have had a completely palm oil-free product range of bars.

 

The retail unit for our bars are both FSC certified for sustainable and ethical forestry and climate neutral since 2020.

 

Lowcaly Fruit Drink has been produced since 2019 in Sweden instead of the Netherlands.

Consumer pac and Retail unit are both FSC certified.

 

We will reduce our food waste by improving our process for discontinuing products and collaborating with partners regarding food surpluses. We aim to have a maximum of 0.25% food waste, destruction and disposal of leftover material by 2023.

 
We will secure our food production by ensuring that all our suppliers are certified according to industry standards.

 

NJIE Foods itself is IP-certified.

 

NJIE will actively push for and influence the industry to allow deposit of more packaging and, where possible, always choose packaging that can be deposited.

 

NJIE will reduce its climate impact by increasing the proportion of reusable plastic as well as reducing the use of materials in our packaging.

 

From 2024, according to EU regulation, all caps must be secure on the packaging, i.e. can not be removed.

 
CLIMATE ACTION
Goal 13
Internally
We

work

to

reduce

our

climate

impact

by

increasing

awareness

and

commitment

and

educating

our

employees

in

sustainability

issues

.

 
Externally
Company cars are replaced by electric cars where it is compatible with the work.

 

We continuously optimize the way we package and transport the products.

 

The transports from our warehouse to the customer will be ECO-certified from Q1 2023

 

Domestic transport runs on renewable fuels.