---
"Salty Caramel protein milkshake has the perfect mix of both sweet and salt."
---
Our ProPud protein milkshake has the same fine caramel flavour with a perfect mix of both sweet and salt. It fits perfectly before or after the training for more energy and faster recovery. Or just as a light and healthy "on-the-go" snack. Tip! Serve cold and shake before use.
No added sugar
20 g protein per bottle
Lactose free
Inspiration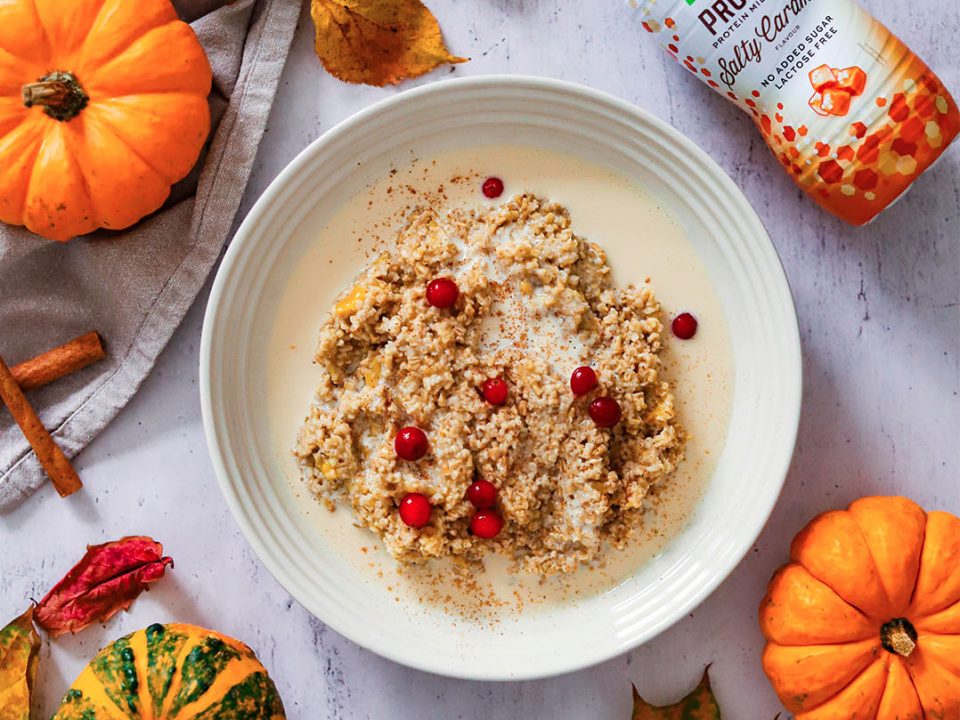 Ingredients
MILK, MILK protein, stabilisers (carrageenan, gellan gum), flavouring, colour (caramel colouring), salt, sweeteners (acesulfame K, aspartame), lactase enzyme. UHT treated.
Contains a source of phenylalanine. Contains natural occurring sugars. Contains sweeteners.
NOTE! Recipe changes can occur. Always refer to the packaging for correct information.
Nutrients
Per 100 ml
| | |
| --- | --- |
| Energy | 241 kJ / 57 kcal |
| Fat | 1.5 g -of which saturates 1.0 g |
| Carbohydrate | 4.5 g - of which sugars 4.4 g |
| Protein | 6.1 g |
| Salt | 0.25 g |
| Lactose | < 0.01 g / 100 ml |
Questions & Answers
DO ALL THE MILKSHAKES CONTAIN SWEDISH INGREDIENTS?
No, as they are produced in Germany, the milk comes from Germany.
ARE PROPUD PROTEIN MILKSHAKES GLUTEN-FREE?
Yes, they are gluten-free. ProPud Plus+ Fiber is also gluten-free, as we use gluten-free oats.
ARE PROPUD PROTEIN MILKSHAKES LACTOSE-FREE?
The lactase enzyme added in the process digests the lactose in the form of galactose and glucose so that even the lactose intolerant can enjoy our products.
This also means that the natural sugars from the milk – galactose and glucose – are still in the product. Hence the natural carbohydrates contained in the product.
ARE PROPUD PROTEIN MILKSHAKES MILK-FREE?
Those allergic to milk CANNOT eat ProPud, as it is milk-based.
CAN I DRINK PROPUD PROTEIN MILKSHAKES IF I AM PREGNANT?
As with all foods, we recommend that you consult your midwife.
WHERE CAN I FIND PROPUD PROTEIN MILKSHAKES?
With all major chains. Ask for ProPud Protein Milkshake in the dairy section!